Reading Time:
< 1
minutes
This study compared the effects of consuming 25g of protein to 25g of protein plus alcohol after a workout. It was found that consuming alcohol after a workout severely impaired post-workout muscle protein synthesis. If your goal is to gain muscle, avoid alcohol after your workout and consume alcohol in moderation when you do drink. Have fun but take care of your gains!
Source: Parr, E. B., Camera, D. M., Areta, J. L., Burke, L. M., Phillips, S. M., Hawley, J. A., & Coffey, V. G. (2014). Alcohol ingestion impairs maximal post-exercise rates of myofibrillar protein synthesis following a single bout of concurrent training. PLoS One, 9(2), e88384.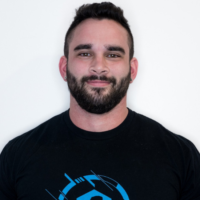 From being a mediocre athlete, to professional powerlifter and strength coach, and now to researcher and writer, Charlie combines education and experience in the effort to help Bridge the Gap Between Science and Application. Charlie performs double duty by being the Content Manager for The Muscle PhD as well as the Director of Human Performance at the Applied Science and Performance Institute in Tampa, FL. To appease the nerds, Charlie is a PhD candidate in Human Performance with a master's degree in Kinesiology and a bachelor's degree in Exercise Science. For more alphabet soup, Charlie is also a Certified Strength and Conditioning Specialist (CSCS), an ACSM-certified Exercise Physiologist (ACSM-EP), and a USA Weightlifting-certified performance coach (USAW).