Reading Time:
< 1
minutes
Beetroot is a common addition to many pre-workout blends as it has been shown to increase nitric oxide production which can enhance blood flow and pumps. This can also benefit endurance performance, but likely won't have any immediate effect on strength or size gains. There are several ways to take beetroot to get the optimal dosage of nitrate, so pick your favorite and head to the gym!
Source: Hoon, M. W., Johnson, N. A., Chapman, P. G., & Burke, L. M. (2013). The effect of nitrate supplementation on exercise performance in healthy individuals: a systematic review and meta-analysis. International journal of Sport Nutrition and Exercise Metabolism, 23(5), 522-532.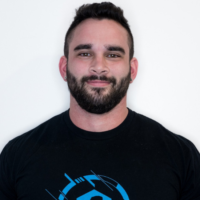 From being a mediocre athlete, to professional powerlifter and strength coach, and now to researcher and writer, Charlie combines education and experience in the effort to help Bridge the Gap Between Science and Application. Charlie performs double duty by being the Content Manager for The Muscle PhD as well as the Director of Human Performance at the Applied Science and Performance Institute in Tampa, FL. To appease the nerds, Charlie is a PhD candidate in Human Performance with a master's degree in Kinesiology and a bachelor's degree in Exercise Science. For more alphabet soup, Charlie is also a Certified Strength and Conditioning Specialist (CSCS), an ACSM-certified Exercise Physiologist (ACSM-EP), and a USA Weightlifting-certified performance coach (USAW).