Reading Time:
< 1
minutes
This study compared two different diet interventions for 6-weeks and then compared lasting results after a 4-week follow-up period. One group consumed a diet similar to a "calorie cycling" protocol in which they ate a restricted diet for 11-days and then self-selected food for 3-days. The other group simply ate a restricted diet for the 6-weeks. The calorie cycling diet group maintained resting metabolic rate much better than the restricted group and recovered to baseline levels more quickly after the diet!
Source: Davoodi, S. H., Ajami, M., Ayatollahi, S. A., Dowlatshahi, K., Javedan, G., & Pazoki-Toroudi, H. R. (2014). Calorie shifting diet versus calorie restriction diet: a comparative clinical trial study. International Journal of Preventive Medicine, 5(4), 447.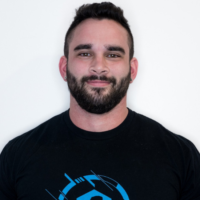 From being a mediocre athlete, to professional powerlifter and strength coach, and now to researcher and writer, Charlie combines education and experience in the effort to help Bridge the Gap Between Science and Application. Charlie performs double duty by being the Content Manager for The Muscle PhD as well as the Director of Human Performance at the Applied Science and Performance Institute in Tampa, FL. To appease the nerds, Charlie is a PhD candidate in Human Performance with a master's degree in Kinesiology and a bachelor's degree in Exercise Science. For more alphabet soup, Charlie is also a Certified Strength and Conditioning Specialist (CSCS), an ACSM-certified Exercise Physiologist (ACSM-EP), and a USA Weightlifting-certified performance coach (USAW).