Reading Time:
< 1
minutes
Many in the fitness community think that performing steady state cardio will reduce resting metabolic rate. However, this study found no difference in resting metabolism following a 12-week endurance training protocol. The take home message? Cardio won't kill your metabolism! Losing weight and dieting can reduce your metabolism, however, so make sure to follow our other tips to get the most out your training and nutrition.
Source: Broeder, C. E., Burrhus, K. A., Svanevik, L. S., & Wilmore, J. H. (1992). The effects of either high-intensity resistance or endurance training on resting metabolic rate. The American Journal of Clinical Nutrition, 55(4), 802-810.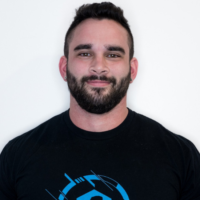 From being a mediocre athlete, to professional powerlifter and strength coach, and now to researcher and writer, Charlie combines education and experience in the effort to help Bridge the Gap Between Science and Application. Charlie performs double duty by being the Content Manager for The Muscle PhD as well as the Director of Human Performance at the Applied Science and Performance Institute in Tampa, FL. To appease the nerds, Charlie is a PhD candidate in Human Performance with a master's degree in Kinesiology and a bachelor's degree in Exercise Science. For more alphabet soup, Charlie is also a Certified Strength and Conditioning Specialist (CSCS), an ACSM-certified Exercise Physiologist (ACSM-EP), and a USA Weightlifting-certified performance coach (USAW).