Reading Time:
< 1
minutes
Studies show that adding too much cardio to a strength training program may interfere with strength and size gains. This study showed that adding cardio to a strength training program resulted in negative gains in muscle power over 21-weeks. Reducing muscle power can lead to lower weights used during sets which can negatively impact strength and size gains. Check out my post tomorrow to see how you can avoid this!
Source: Häkkinen, K., et. al. (2003). Neuromuscular adaptations during concurrent strength and endurance training versus strength training. European Journal of Applied Physiology, 89(1), 42-52.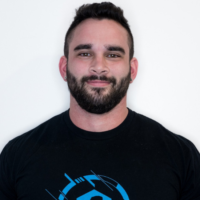 From being a mediocre athlete, to professional powerlifter and strength coach, and now to researcher and writer, Charlie combines education and experience in the effort to help Bridge the Gap Between Science and Application. Charlie performs double duty by being the Content Manager for The Muscle PhD as well as the Director of Human Performance at the Applied Science and Performance Institute in Tampa, FL. To appease the nerds, Charlie is a PhD candidate in Human Performance with a master's degree in Kinesiology and a bachelor's degree in Exercise Science. For more alphabet soup, Charlie is also a Certified Strength and Conditioning Specialist (CSCS), an ACSM-certified Exercise Physiologist (ACSM-EP), and a USA Weightlifting-certified performance coach (USAW).