Reading Time:
< 1
minutes
Chromium has often been used to aid in body composition improvements by way of improved insulin sensitivity and carbohydrate metabolism. Insulin sensitivity and carbohydrate metabolism improvements have only been seen in rats and the vast majority of human studies show no significant effects of chromium supplementation on body composition. Chromium probably isn't your best bet for improving body composition.
Source: Vincent, J. B., & Neggers, Y. (2013). Roles of chromium (III), vanadium, and zinc in sports nutrition. In Nutrition and Enhanced Sports Performance (pp. 447-454). Academic Press.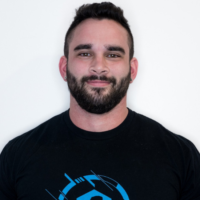 From being a mediocre athlete, to professional powerlifter and strength coach, and now to researcher and writer, Charlie combines education and experience in the effort to help Bridge the Gap Between Science and Application. Charlie performs double duty by being the Content Manager for The Muscle PhD as well as the Director of Human Performance at the Applied Science and Performance Institute in Tampa, FL. To appease the nerds, Charlie is a PhD candidate in Human Performance with a master's degree in Kinesiology and a bachelor's degree in Exercise Science. For more alphabet soup, Charlie is also a Certified Strength and Conditioning Specialist (CSCS), an ACSM-certified Exercise Physiologist (ACSM-EP), and a USA Weightlifting-certified performance coach (USAW).