Reading Time:
< 1
minutes
Deer antler velvet has long been purported as a potential anabolic supplement due to either IGF-1 or testosterone interactions. While these interactions have not been confirmed, some studies do show strength improvements in subjects taking deer antler velvet. Results are not conclusive, so try this supplement out and see if it works for you.
Source: Earnest, C. P., Quindry, J., Panton, L., & Broeder, C. (2015). Effect of deer antler velvet on aerobic, anaerobic and strength performance. Central European Journal of Sport Sciences and Medicine, 1(9), 17-26.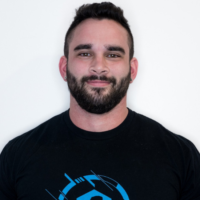 From being a mediocre athlete, to professional powerlifter and strength coach, and now to researcher and writer, Charlie combines education and experience in the effort to help Bridge the Gap Between Science and Application. Charlie performs double duty by being the Content Manager for The Muscle PhD as well as the Director of Human Performance at the Applied Science and Performance Institute in Tampa, FL. To appease the nerds, Charlie is a PhD candidate in Human Performance with a master's degree in Kinesiology and a bachelor's degree in Exercise Science. For more alphabet soup, Charlie is also a Certified Strength and Conditioning Specialist (CSCS), an ACSM-certified Exercise Physiologist (ACSM-EP), and a USA Weightlifting-certified performance coach (USAW).