Reading Time:
< 1
minutes
Sometimes the best thing you can do for gains is taking a deload period. This study found that trained athletes increased muscle fiber diameter by 11% following a taper protocol. This method might be useful for the bodybuilder undergoing constant and strenuous training – back off of the weights for a week or so for a boost in size and performance.
Source: Trappe, S., Costill, D., & Thomas, R. (2001). Effect of swim taper on whole muscle and single muscle fiber contractile properties. Medicine and Science in Sports and Exercise, 33(1), 48-56.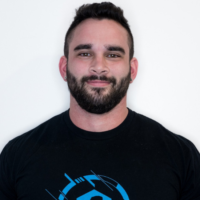 From being a mediocre athlete, to professional powerlifter and strength coach, and now to researcher and writer, Charlie combines education and experience in the effort to help Bridge the Gap Between Science and Application. Charlie performs double duty by being the Content Manager for The Muscle PhD as well as the Director of Human Performance at the Applied Science and Performance Institute in Tampa, FL. To appease the nerds, Charlie is a PhD candidate in Human Performance with a master's degree in Kinesiology and a bachelor's degree in Exercise Science. For more alphabet soup, Charlie is also a Certified Strength and Conditioning Specialist (CSCS), an ACSM-certified Exercise Physiologist (ACSM-EP), and a USA Weightlifting-certified performance coach (USAW).