Reading Time:
< 1
minutes
Contrary to popular belief, this study found that eating a meal before bed improved sleep quality and decreased the amount of time it took subjects to fall asleep. Eat at least an hour before bed for best results. Other studies show that the meal can consist of any macronutrient combination so you don't necessarily have to eat carbs to get the benefits!
Source 1: Afaghi, A., O'connor, H., & Chow, C. M. (2007). High-glycemic-index carbohydrate meals shorten sleep onset. The American Journal of Clinical Nutrition, 85(2), 426-430.
Source 2: Afaghi, A., O'Connor, H., & Chow, C. M. (2008). Acute effects of the very low carbohydrate diet on sleep indices. Nutritional Neuroscience, 11(4), 146-154.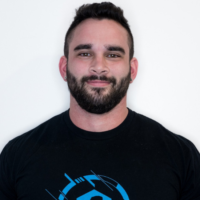 From being a mediocre athlete, to professional powerlifter and strength coach, and now to researcher and writer, Charlie combines education and experience in the effort to help Bridge the Gap Between Science and Application. Charlie performs double duty by being the Content Manager for The Muscle PhD as well as the Director of Human Performance at the Applied Science and Performance Institute in Tampa, FL. To appease the nerds, Charlie is a PhD candidate in Human Performance with a master's degree in Kinesiology and a bachelor's degree in Exercise Science. For more alphabet soup, Charlie is also a Certified Strength and Conditioning Specialist (CSCS), an ACSM-certified Exercise Physiologist (ACSM-EP), and a USA Weightlifting-certified performance coach (USAW).