Reading Time:
< 1
minutes
This study found that ingesting protein every 3-hours was slightly more effective at maintaining a positive protein balance than ingesting protein every 1.5- or 6-hours. While this effect wasn't statistically significant, this is one method bodybuilders and athletes can use to optimize their nutrition.  Try to get a meal in every 3-hours to maximize growth. Major goals require major dedication, and meal frequency is one variable that can be optimized for gains! Check out our article, "Meal Frequency," here for more info.
The Study: Moore, D. R., Areta, J., Coffey, V. G., Stellingwerff, T., Phillips, S. M., Burke, L. M., … & Hawley, J. A. (2012). Daytime pattern of post-exercise protein intake affects whole-body protein turnover in resistance-trained males. Nutrition & Metabolism, 9(1), 91.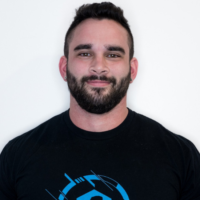 From being a mediocre athlete, to professional powerlifter and strength coach, and now to researcher and writer, Charlie combines education and experience in the effort to help Bridge the Gap Between Science and Application. Charlie performs double duty by being the Content Manager for The Muscle PhD as well as the Director of Human Performance at the Applied Science and Performance Institute in Tampa, FL. To appease the nerds, Charlie is a PhD candidate in Human Performance with a master's degree in Kinesiology and a bachelor's degree in Exercise Science. For more alphabet soup, Charlie is also a Certified Strength and Conditioning Specialist (CSCS), an ACSM-certified Exercise Physiologist (ACSM-EP), and a USA Weightlifting-certified performance coach (USAW).