Reading Time:
< 1
minutes
This study found that different muscle groups can recover at different rates following damaging training. Typically, lower body muscles were able to return to baseline force production more quickly than upper body muscles – probably due to greater percentages of slow twitch fibers and less relative damage. This means that you can probably train lower body muscle groups with greater frequency than upper body muscle groups when considering recovery needs. Trained individuals will recover more quickly than untrained individuals, but the difference between lower and upper body muscle groups should be similar.
Source: Chen, T. C., Yang, T. J., Huang, M. J., Wang, H. S., Tseng, K. W., Chen, H. L., & Nosaka, K. (2019). Damage and the Repeated Bout Effect of Arm, Leg and Trunk Muscles Induced by Eccentric Resistance Exercises. Scandinavian Journal of Medicine & Science in Sports.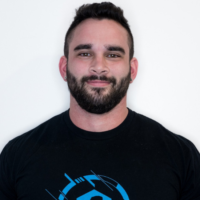 From being a mediocre athlete, to professional powerlifter and strength coach, and now to researcher and writer, Charlie combines education and experience in the effort to help Bridge the Gap Between Science and Application. Charlie performs double duty by being the Content Manager for The Muscle PhD as well as the Director of Human Performance at the Applied Science and Performance Institute in Tampa, FL. To appease the nerds, Charlie is a PhD candidate in Human Performance with a master's degree in Kinesiology and a bachelor's degree in Exercise Science. For more alphabet soup, Charlie is also a Certified Strength and Conditioning Specialist (CSCS), an ACSM-certified Exercise Physiologist (ACSM-EP), and a USA Weightlifting-certified performance coach (USAW).