Reading Time:
< 1
minutes
Melatonin is a popular supplement that many use to improve sleep. While melatonin has not been shown to directly improve sleep quality, melatonin can decrease the amount of time it takes to fall asleep and can decrease body temperature – both of which are important for increasing sleep time. Not all will respond to melatonin, so start with a low dose around 5mg or less and work your way up to find your sweet spot.
Source: Buscemi, N., Vandermeer, B., Hooton, N., Pandya, R., Tjosvold, L., Hartling, L., … & Vohra, S. (2005). The efficacy and safety of exogenous melatonin for primary sleep disorders a meta-analysis. Journal of General Internal Medicine, 20(12), 1151-1158.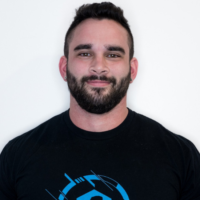 From being a mediocre athlete, to professional powerlifter and strength coach, and now to researcher and writer, Charlie combines education and experience in the effort to help Bridge the Gap Between Science and Application. Charlie performs double duty by being the Content Manager for The Muscle PhD as well as the Director of Human Performance at the Applied Science and Performance Institute in Tampa, FL. To appease the nerds, Charlie is a PhD candidate in Human Performance with a master's degree in Kinesiology and a bachelor's degree in Exercise Science. For more alphabet soup, Charlie is also a Certified Strength and Conditioning Specialist (CSCS), an ACSM-certified Exercise Physiologist (ACSM-EP), and a USA Weightlifting-certified performance coach (USAW).