Reading Time:
< 1
minutes
This study found that consuming high GI carbs after a workout was more effective at replenishing muscle glycogen levels than consuming low GI carbs. White rice, white bread, and sugary cereals are all great options after your workout, especially if you plan on training again in the same day. If you have plenty of time between your next training session, this may not be necessary as glycogen replenishment will be maximized over a few days regardless of strategy. Check out our article, "Post-Workout Nutrition," here for more info.
The Study: Burke, L. M., Collier, G. R., & Hargreaves, M. (1993). Muscle glycogen storage after prolonged exercise: effect of the glycemic index of carbohydrate feedings. Journal of Applied Physiology, 75(2), 1019-1023.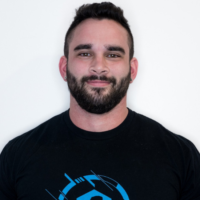 From being a mediocre athlete, to professional powerlifter and strength coach, and now to researcher and writer, Charlie combines education and experience in the effort to help Bridge the Gap Between Science and Application. Charlie performs double duty by being the Content Manager for The Muscle PhD as well as the Director of Human Performance at the Applied Science and Performance Institute in Tampa, FL. To appease the nerds, Charlie is a PhD candidate in Human Performance with a master's degree in Kinesiology and a bachelor's degree in Exercise Science. For more alphabet soup, Charlie is also a Certified Strength and Conditioning Specialist (CSCS), an ACSM-certified Exercise Physiologist (ACSM-EP), and a USA Weightlifting-certified performance coach (USAW).