Reading Time:
< 1
minutes
This study compared weight loss between two groups – one group got 8.5-hours of sleep per night while the other only got 5.5-hours of sleep per night. Both groups underwent the same diet and did not partake in exercise. Both groups lost the same amount of weight but the 8.5-hour group lost more weight as fat and retained more muscle mass. Sleep is incredibly important for preserving muscle mass during calorie deficits.
Source: Nedeltcheva, A. V., Kilkus, J. M., Imperial, J., Schoeller, D. A., & Penev, P. D. (2010). Insufficient sleep undermines dietary efforts to reduce adiposity. Annals of Internal Medicine, 153(7), 435-441.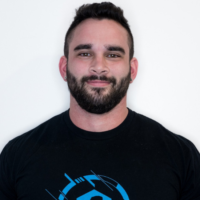 From being a mediocre athlete, to professional powerlifter and strength coach, and now to researcher and writer, Charlie combines education and experience in the effort to help Bridge the Gap Between Science and Application. Charlie performs double duty by being the Content Manager for The Muscle PhD as well as the Director of Human Performance at the Applied Science and Performance Institute in Tampa, FL. To appease the nerds, Charlie is a PhD candidate in Human Performance with a master's degree in Kinesiology and a bachelor's degree in Exercise Science. For more alphabet soup, Charlie is also a Certified Strength and Conditioning Specialist (CSCS), an ACSM-certified Exercise Physiologist (ACSM-EP), and a USA Weightlifting-certified performance coach (USAW).