Reading Time:
< 1
minutes
This study tested the effects of recorded hospital noises on the sleep quality in patients. One of the recorded noises had several fluctuations in volume which greatly decreased quality of sleep. One way to improve your sleep is to reduce the amount of random noises while sleeping – keep animals out of your room, shut off electronic devices, and utilize white noise strategies like fans or sleeping soundtracks.
Source: Stanchina, M. L., Abu-Hijleh, M., Chaudhry, B. K., Carlisle, C. C., & Millman, R. P. (2005). The influence of white noise on sleep in subjects exposed to ICU noise. Sleep Medicine, 6(5), 423-428.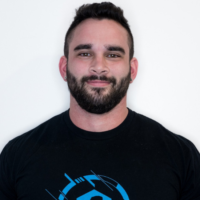 From being a mediocre athlete, to professional powerlifter and strength coach, and now to researcher and writer, Charlie combines education and experience in the effort to help Bridge the Gap Between Science and Application. Charlie performs double duty by being the Content Manager for The Muscle PhD as well as the Director of Human Performance at the Applied Science and Performance Institute in Tampa, FL. To appease the nerds, Charlie is a PhD candidate in Human Performance with a master's degree in Kinesiology and a bachelor's degree in Exercise Science. For more alphabet soup, Charlie is also a Certified Strength and Conditioning Specialist (CSCS), an ACSM-certified Exercise Physiologist (ACSM-EP), and a USA Weightlifting-certified performance coach (USAW).