Reading Time:
< 1
minutes
Vitamin C is a popular antioxidant and immune system booster. Its antioxidant properties, however, make it unsuitable for ingestion around a workout. Antioxidants can reduce oxidative stress that accumulates during exercise. Oxidative stress may act as a growth signal, so reducing the amount can impair gains. Take your Vitamin C dosage at least 4-hours away from your workout and avoid dosages higher than 500mg/day if your goal is to maximize gains.
Source: Paulsen, G., et al. (2014). Vitamin C and E supplementation alters protein signalling after a strength training session, but not muscle growth during 10 weeks of training. The Journal of Physiology, 592(24), 5391-5408.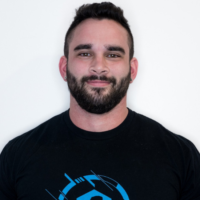 From being a mediocre athlete, to professional powerlifter and strength coach, and now to researcher and writer, Charlie combines education and experience in the effort to help Bridge the Gap Between Science and Application. Charlie performs double duty by being the Content Manager for The Muscle PhD as well as the Director of Human Performance at the Applied Science and Performance Institute in Tampa, FL. To appease the nerds, Charlie is a PhD candidate in Human Performance with a master's degree in Kinesiology and a bachelor's degree in Exercise Science. For more alphabet soup, Charlie is also a Certified Strength and Conditioning Specialist (CSCS), an ACSM-certified Exercise Physiologist (ACSM-EP), and a USA Weightlifting-certified performance coach (USAW).