Reading Time:
< 1
minutes
ZMA has often been purported as a testosterone booster, and while that claim hasn't always been proven, ZMA has several other benefits that may boost recovery and immune function for athletes and bodybuilders. Pick a formulation that has at least 30mg zinc, 500mg magnesium, and 10mg vitamin B6. Some individuals will find it most useful to use this supplement before bed as it may improve sleep quality!
Source: Moëzzi, N., Peeri, M., & Matin, H. (2013). Effects of zinc, magnesium and vitamin B6 supplementation on hormones and performance in weightlifters. Annals of Biological research, 4, 163-168.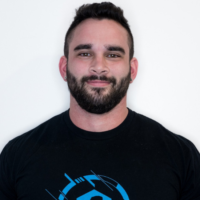 From being a mediocre athlete, to professional powerlifter and strength coach, and now to researcher and writer, Charlie combines education and experience in the effort to help Bridge the Gap Between Science and Application. Charlie performs double duty by being the Content Manager for The Muscle PhD as well as the Director of Human Performance at the Applied Science and Performance Institute in Tampa, FL. To appease the nerds, Charlie is a PhD candidate in Human Performance with a master's degree in Kinesiology and a bachelor's degree in Exercise Science. For more alphabet soup, Charlie is also a Certified Strength and Conditioning Specialist (CSCS), an ACSM-certified Exercise Physiologist (ACSM-EP), and a USA Weightlifting-certified performance coach (USAW).