Reading Time:
< 1
minutes
99% of our body's calcium is stored in our bones with the other 1% being stored in the muscle. Calcium is critical for muscle contractions, but if our muscles are start to run low on calcium they can simply extract more from the bone. This is why calcium intake is so important for the athlete or bodybuilder – maintaining bone density and strength is crucial for long term health and gains!
Source: Dressendorfer, R. H., Petersen, S. R., Lovshin, S. E. M., & Keen, C. L. (2002). Mineral metabolism in male cyclists during high-intensity endurance training. International Journal of Sport Nutrition and Exercise Metabolism, 12(1), 63-72.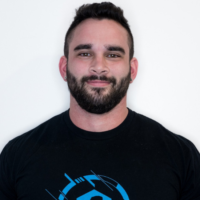 From being a mediocre athlete, to professional powerlifter and strength coach, and now to researcher and writer, Charlie combines education and experience in the effort to help Bridge the Gap Between Science and Application. Charlie performs double duty by being the Content Manager for The Muscle PhD as well as the Director of Human Performance at the Applied Science and Performance Institute in Tampa, FL. To appease the nerds, Charlie is a PhD candidate in Human Performance with a master's degree in Kinesiology and a bachelor's degree in Exercise Science. For more alphabet soup, Charlie is also a Certified Strength and Conditioning Specialist (CSCS), an ACSM-certified Exercise Physiologist (ACSM-EP), and a USA Weightlifting-certified performance coach (USAW).