Reading Time:
< 1
minutes
GABA is a popular supplement many use to improve sleep and studies show that it may also boost growth hormone production! One side effect many have reported is weird dreams/nightmares so keep that in mind when you go to bed. It's inconclusive if this will have any major effect on gains but it's worth trying to see if GABA can improve your sleep quality.
Source: Cavagnini, F., Invitti, C., Pinto, M., Maraschini, C., Di Landro, A., Dubini, A., & Marelli, A. (1980). Effect of acute and repeated administration of gamma aminobutyric acid (GABA) on growth hormone and prolactin secretion in man. Acta Endocrinologica, 93(2), 149-154.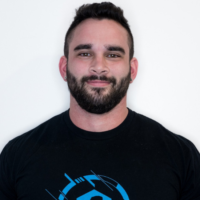 From being a mediocre athlete, to professional powerlifter and strength coach, and now to researcher and writer, Charlie combines education and experience in the effort to help Bridge the Gap Between Science and Application. Charlie performs double duty by being the Content Manager for The Muscle PhD as well as the Director of Human Performance at the Applied Science and Performance Institute in Tampa, FL. To appease the nerds, Charlie is a PhD candidate in Human Performance with a master's degree in Kinesiology and a bachelor's degree in Exercise Science. For more alphabet soup, Charlie is also a Certified Strength and Conditioning Specialist (CSCS), an ACSM-certified Exercise Physiologist (ACSM-EP), and a USA Weightlifting-certified performance coach (USAW).