Reading Time:
< 1
minutes
This study compared one group consuming a diet high in MCT oil with another group consuming a diet high in LCT oil. The diets had the same caloric content and were designed to maintain bodyweight. The MCT group lost more weight and significantly more weight from fat than the LCT group! This is probably due to the fact that MCT oils have been shown to increase overall energy expenditure.
The Study: St‐Onge, M. P., Ross, R., Parsons, W. D., & Jones, P. J. (2003). Medium‐chain triglycerides increase energy expenditure and decrease adiposity in overweight men. Obesity Research, 11(3), 395-402.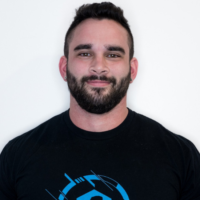 From being a mediocre athlete, to professional powerlifter and strength coach, and now to researcher and writer, Charlie combines education and experience in the effort to help Bridge the Gap Between Science and Application. Charlie performs double duty by being the Content Manager for The Muscle PhD as well as the Director of Human Performance at the Applied Science and Performance Institute in Tampa, FL. To appease the nerds, Charlie is a PhD candidate in Human Performance with a master's degree in Kinesiology and a bachelor's degree in Exercise Science. For more alphabet soup, Charlie is also a Certified Strength and Conditioning Specialist (CSCS), an ACSM-certified Exercise Physiologist (ACSM-EP), and a USA Weightlifting-certified performance coach (USAW).