Reading Time:
< 1
minutes
Proper nutrition is the best way to recover from hard training sessions. Replacing what you lost during exercise is the most important component of recovery – water, sodium, and carbohydrate intake is very important after exercise. Protein is also important for building muscle tissue so a full meal following a workout is probably the best way to optimize post-workout nutrition. Check out our article, "Post-Workout Nutrition," here for more info.
Source 1: Kenney, W. L. (2004). Dietary water and sodium requirements for active adults. Sports Science Exchange, 17, 92.
Source 2: Thomas, D. T., Erdman, K. A., & Burke, L. M. (2016). American College of Sports Medicine Joint Position Statement. Nutrition and Athletic Performance. Medicine and science in sports and exercise, 48(3), 543-568.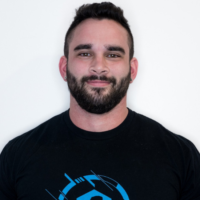 From being a mediocre athlete, to professional powerlifter and strength coach, and now to researcher and writer, Charlie combines education and experience in the effort to help Bridge the Gap Between Science and Application. Charlie performs double duty by being the Content Manager for The Muscle PhD as well as the Director of Human Performance at the Applied Science and Performance Institute in Tampa, FL. To appease the nerds, Charlie is a PhD candidate in Human Performance with a master's degree in Kinesiology and a bachelor's degree in Exercise Science. For more alphabet soup, Charlie is also a Certified Strength and Conditioning Specialist (CSCS), an ACSM-certified Exercise Physiologist (ACSM-EP), and a USA Weightlifting-certified performance coach (USAW).