Reading Time:
< 1
minutes
Athletes and bodybuilders require a much higher intake of sodium than sedentary individuals as sodium is the main mineral lost through sweat. A hard workout can easily cause 1-2 grams of sodium to be lost through sweat. How do you replenish sodium? Table salt is the best way, as sodium makes up about 40% of table salt. Shoot for 2.5-5 grams of table salt before and after your workouts to maintain optimal sodium levels for performance and gains!
Source: Kenney, W. L. (2004). Dietary water and sodium requirements for active adults. Sports Science Exchange, 17, 92.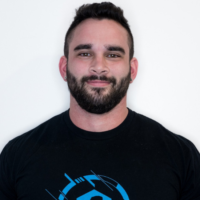 From being a mediocre athlete, to professional powerlifter and strength coach, and now to researcher and writer, Charlie combines education and experience in the effort to help Bridge the Gap Between Science and Application. Charlie performs double duty by being the Content Manager for The Muscle PhD as well as the Director of Human Performance at the Applied Science and Performance Institute in Tampa, FL. To appease the nerds, Charlie is a PhD candidate in Human Performance with a master's degree in Kinesiology and a bachelor's degree in Exercise Science. For more alphabet soup, Charlie is also a Certified Strength and Conditioning Specialist (CSCS), an ACSM-certified Exercise Physiologist (ACSM-EP), and a USA Weightlifting-certified performance coach (USAW).