Reading Time:
< 1
minutes
L-Citrulline is one of the most effective nitric oxide boosters found in many pre-workout formulas. Not only does L-Citrulline help produce massive pumps, but studies have also found L-Citrulline to have potential performance benefits as well. Shoot for 3-6 grams 30-minutes before your workout.
Source: Willoughby, D. S., Hwang, P., & Willoughby, D. S. (2015). Intracellular Mechanistic Role of Nitric Oxide: A Comparative Analysis of the Effectiveness of L-Arginine and L-Citrulline Supplementation on Nitric Oxide Synthesis and Subsequent Exercise Performance in Humans. International Journal of Food and Nutritional Science, 2(1), 0-0.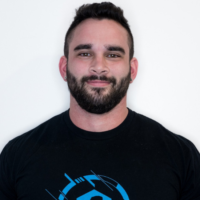 From being a mediocre athlete, to professional powerlifter and strength coach, and now to researcher and writer, Charlie combines education and experience in the effort to help Bridge the Gap Between Science and Application. Charlie performs double duty by being the Content Manager for The Muscle PhD as well as the Director of Human Performance at the Applied Science and Performance Institute in Tampa, FL. To appease the nerds, Charlie is a PhD candidate in Human Performance with a master's degree in Kinesiology and a bachelor's degree in Exercise Science. For more alphabet soup, Charlie is also a Certified Strength and Conditioning Specialist (CSCS), an ACSM-certified Exercise Physiologist (ACSM-EP), and a USA Weightlifting-certified performance coach (USAW).