Reading Time:
< 1
minutes
Intense training sessions can impair immune function for up to 72-hours, but the good news is that consuming carbohydrates and protein following a training session can counteract this impairment. Shoot for at least 20-grams of high-quality protein and at least 45-grams of carbohydrate after your workout to maintain proper immune function!
Source: Naclerio, F., Larumbe-Zabala, E., Ashrafi, N., Seijo, M., Nielsen, B., Allgrove, J., & Earnest, C. P. (2017). Effects of protein–carbohydrate supplementation on immunity and resistance training outcomes: a double-blind, randomized, controlled clinical trial. European Journal of Applied Physiology, 117(2), 267-277.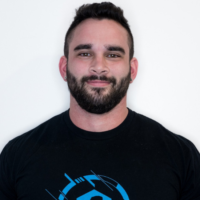 From being a mediocre athlete, to professional powerlifter and strength coach, and now to researcher and writer, Charlie combines education and experience in the effort to help Bridge the Gap Between Science and Application. Charlie performs double duty by being the Content Manager for The Muscle PhD as well as the Director of Human Performance at the Applied Science and Performance Institute in Tampa, FL. To appease the nerds, Charlie is a PhD candidate in Human Performance with a master's degree in Kinesiology and a bachelor's degree in Exercise Science. For more alphabet soup, Charlie is also a Certified Strength and Conditioning Specialist (CSCS), an ACSM-certified Exercise Physiologist (ACSM-EP), and a USA Weightlifting-certified performance coach (USAW).