Reading Time:
< 1
minutes
Extra vitamin intake hasn't always been shown to be important for athletes or bodybuilders except in the case of Vitamin D. This vitamin has been shown to slightly improve testosterone production and may improve recovery from exercise and increase muscle strength. 3000-5000 IU per day appears to be the optimal dose for receiving positive benefits.
Source 1: Ceglia, L., & Harris, S. S. (2013). Vitamin D and its role in skeletal muscle. Calcified Tissue International, 92(2), 151-162.
Source 2:  Pilz, S., et. al. (2011). Effect of vitamin D supplementation on testosterone levels in men. Hormone and Metabolic Research, 43(3), 223.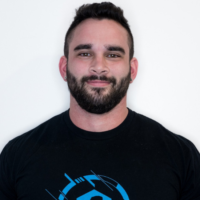 From being a mediocre athlete, to professional powerlifter and strength coach, and now to researcher and writer, Charlie combines education and experience in the effort to help Bridge the Gap Between Science and Application. Charlie performs double duty by being the Content Manager for The Muscle PhD as well as the Director of Human Performance at the Applied Science and Performance Institute in Tampa, FL. To appease the nerds, Charlie is a PhD candidate in Human Performance with a master's degree in Kinesiology and a bachelor's degree in Exercise Science. For more alphabet soup, Charlie is also a Certified Strength and Conditioning Specialist (CSCS), an ACSM-certified Exercise Physiologist (ACSM-EP), and a USA Weightlifting-certified performance coach (USAW).