Reading Time:
< 1
minutes
This study examined the effect of drop set training vs. traditional set training in the last 4-weeks of a training study. They found that the subjects performing drop sets had greater gains in muscle size than the group that continued to perform traditional sets. Therefore, drop sets might be a more effective way to continue making gains for experienced lifters! Use drop sets in your training by going to failure at a set weight, drop weight, and then immediately go to failure again. You can even do multiple drops in one set for an insane pump!
Source: Goto, K., Nagasawa, M., Yanagisawa, O., Kizuka, T., Ishii, N., & Takamatsu, K. (2004). Muscular adaptations to combinations of high-and low-intensity resistance exercises. Journal of Strength and Conditioning Research, 18(4), 730-737.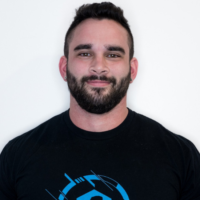 From being a mediocre athlete, to professional powerlifter and strength coach, and now to researcher and writer, Charlie combines education and experience in the effort to help Bridge the Gap Between Science and Application. Charlie performs double duty by being the Content Manager for The Muscle PhD as well as the Director of Human Performance at the Applied Science and Performance Institute in Tampa, FL. To appease the nerds, Charlie is a PhD candidate in Human Performance with a master's degree in Kinesiology and a bachelor's degree in Exercise Science. For more alphabet soup, Charlie is also a Certified Strength and Conditioning Specialist (CSCS), an ACSM-certified Exercise Physiologist (ACSM-EP), and a USA Weightlifting-certified performance coach (USAW).