Reading Time:
< 1
minutes
This study utilized HIIT sprinting instead of steady state cardio for the endurance component of the concurrent training group. The concurrent group made similar strength gains to the strength only group while making better endurance gains! Using interval training may be the best way to add cardio to a strength or bodybuilding program. Try intervals at 10-20 seconds on and 20-40 seconds off to start then manipulate your work: rest ratios to continue progressing.
Source: Balabinis, C. P., Psarakis, C. H., Moukas, M., Vassiliou, M. P., & Behrakis, P. K. (2003). Early phase changes by concurrent endurance and strength training. Journal of Strength and Conditioning Research, 17(2), 393-401.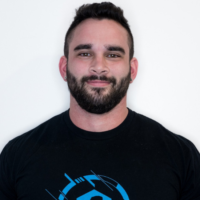 From being a mediocre athlete, to professional powerlifter and strength coach, and now to researcher and writer, Charlie combines education and experience in the effort to help Bridge the Gap Between Science and Application. Charlie performs double duty by being the Content Manager for The Muscle PhD as well as the Director of Human Performance at the Applied Science and Performance Institute in Tampa, FL. To appease the nerds, Charlie is a PhD candidate in Human Performance with a master's degree in Kinesiology and a bachelor's degree in Exercise Science. For more alphabet soup, Charlie is also a Certified Strength and Conditioning Specialist (CSCS), an ACSM-certified Exercise Physiologist (ACSM-EP), and a USA Weightlifting-certified performance coach (USAW).