Reading Time:
< 1
minutes
In this ground-breaking study, it was found that pressing your tongue into the roof of your mouth increased power production on isolation exercises significantly more than other tongue positions. This may be due to a unique interaction between the tongue and CNS. This also may only work on isolation exercises, more research definitely needs to be done. Try it out and let me know what you think!
Source: di Vico, R., Ardigò, L. P., Salernitano, G., Chamari, K., & Padulo, J. (2013). The acute effect of the tongue position in the mouth on knee isokinetic test performance: a highly surprising pilot study. Muscles, Ligaments and Tendons Journal, 3(4), 318.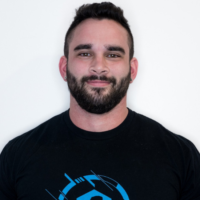 From being a mediocre athlete, to professional powerlifter and strength coach, and now to researcher and writer, Charlie combines education and experience in the effort to help Bridge the Gap Between Science and Application. Charlie performs double duty by being the Content Manager for The Muscle PhD as well as the Director of Human Performance at the Applied Science and Performance Institute in Tampa, FL. To appease the nerds, Charlie is a PhD candidate in Human Performance with a master's degree in Kinesiology and a bachelor's degree in Exercise Science. For more alphabet soup, Charlie is also a Certified Strength and Conditioning Specialist (CSCS), an ACSM-certified Exercise Physiologist (ACSM-EP), and a USA Weightlifting-certified performance coach (USAW).