Reading Time:
10
minutes
Introduction
Over the years, many people have discussed the possibility that you can isolate different types of muscle fibers with specific training strategies – i.e. high reps/low weight for slow twitch fibers and lower reps/higher weight for fast twitch. What exactly does this mean? And, is it actually possible?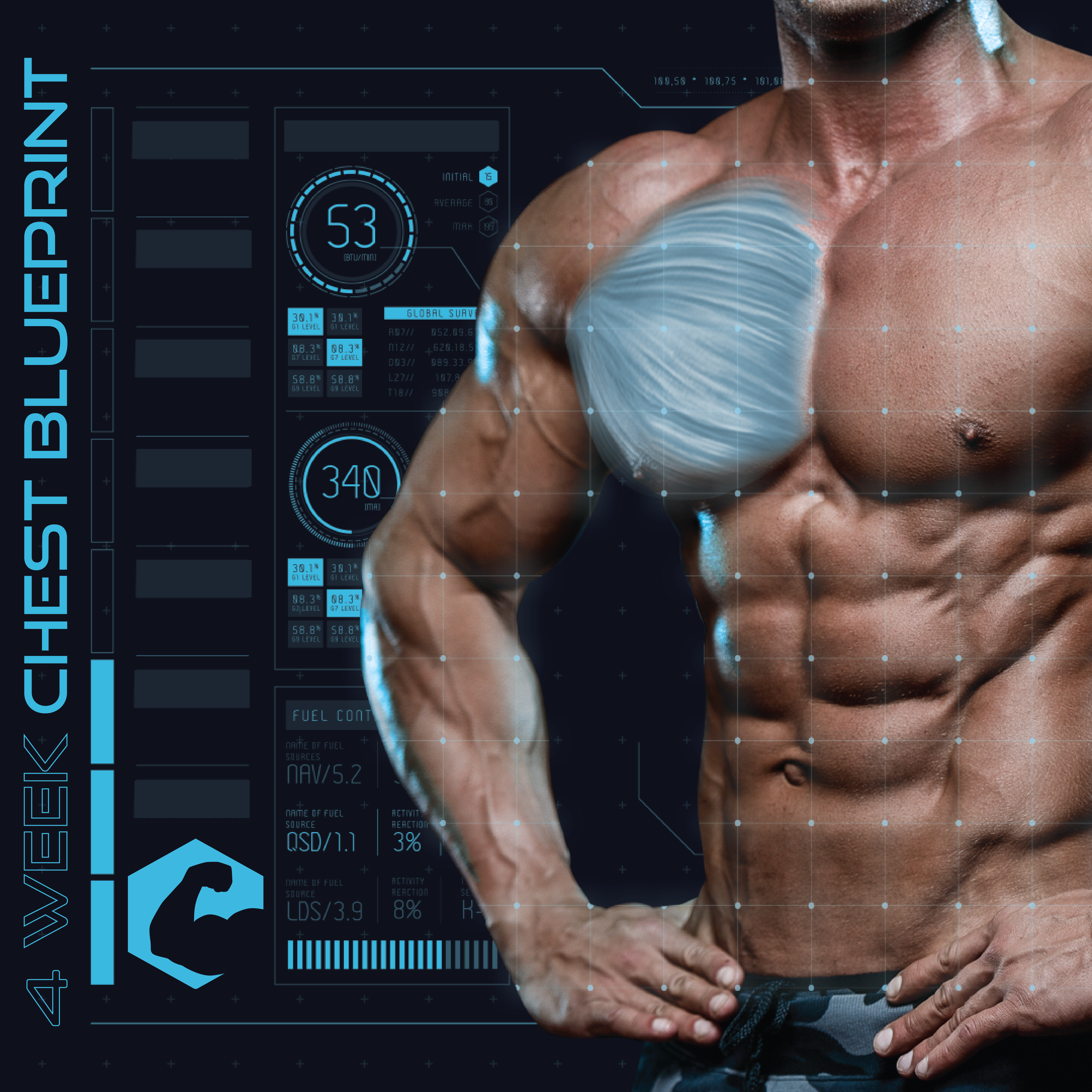 First, we need to discuss the difference between slow twitch and fast twitch muscle fibers. For bodybuilding purposes, the "slow" and "fast" names are somewhat misnomers – doing fast movements will certainly activate fast twitch fibers but they won't grow much in response (7). Check out our Time Under Tension (here) and Biomechanics and Growth (here) articles for more info on that. Regardless, for this article we're going to refer to slow twitch fibers as "type 1" and fast twitch fibers as "type 2." That should help clear up some confusion between the names. Alright, let's get back on track here.
How do Type 1 and Type 2 Differ?
With that out of the way, there's two main differences between type 1 and type 2 fibers:
1) The main difference is that type 1 fibers are typically much more fatigue-resistant than type 2 fibers (8,25). This means that type 1 fibers are preferentially used for activities that are steady state and last a long time – like walking, standing, etc.
2) A second major difference between fiber types is the fact that type 2 fibers are generally much larger than type 1 fibers (33). However, women, on occasion, have been shown to have larger type 1 fibers compared to type 2 (1,2). Typically, the larger a muscle fiber is, the lower its oxidative capacity is; however, a few factors can influence that relationship (34).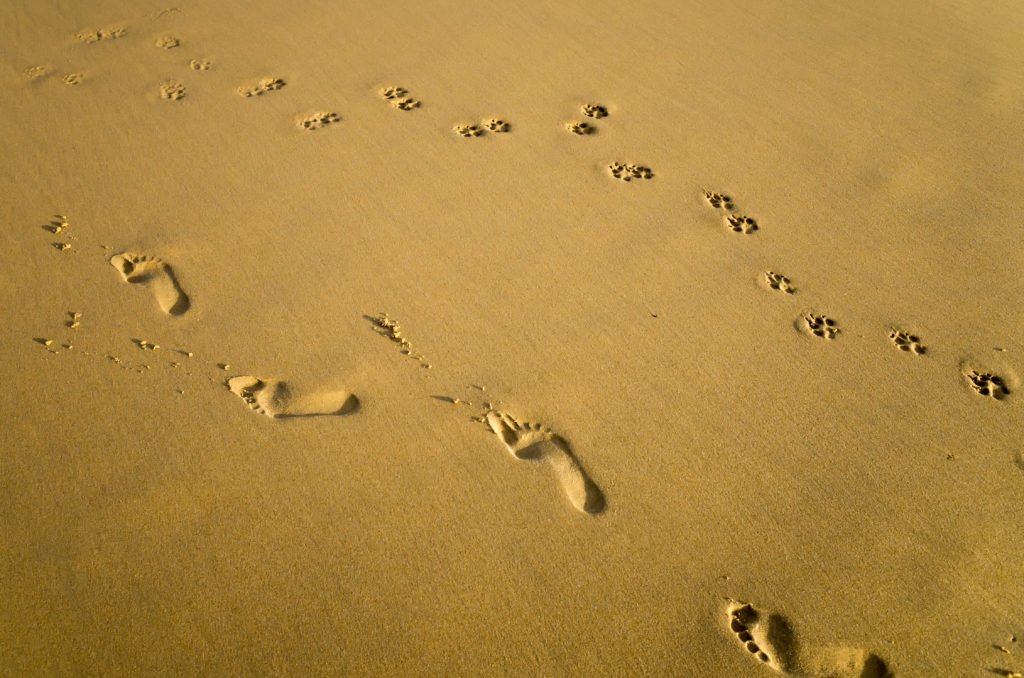 In addition to these differences, type 1 and type 2 fibers exhibit different biological states and physiological responses to training. Interestingly enough, type 1 fibers appear to have greater myonuclear density and satellite cell activity (34). However, type 1 fibers also appear to exhibit greater amounts of enzymes and/or signalers that either block protein synthesis or increase protein breakdown – especially after training (6,14,34). This leads to type 2 fibers signaling for greater protein synthesis and achieving a higher overall protein balance following training (3,15,23,26,31,34) whereas type 1 fibers remain pretty protein-neutral due to higher levels of protein breakdown (8,34).
Interestingly enough, both type 1 and type 2 fibers appear to respond similarly to nutrition interventions. Skeletal muscle displays a trait called, "plasticity," in which it can respond to various stimuli with a variety of acute signals and chronic adaptations (34). Both food intake and training can increase protein signaling from muscle cells; however, while type 2 fibers show stronger signaling following training, both fibers experience a similar increase in protein synthesis following amino acid intake (19).
Lastly, individual fiber type is both dependent on genetics and outside factors, like training or inactivity (34). Fiber type can shift as an adaptation to training (24) – this is why we would see a sprinter having a completely different fiber type profile as compared to a distance runner (5). But we can't forego the genetic component here – somebody who runs a 5.0 40-yd dash will never be able to run a 4.4. Check out our Genetics and Elite Athletes article here for more info on that.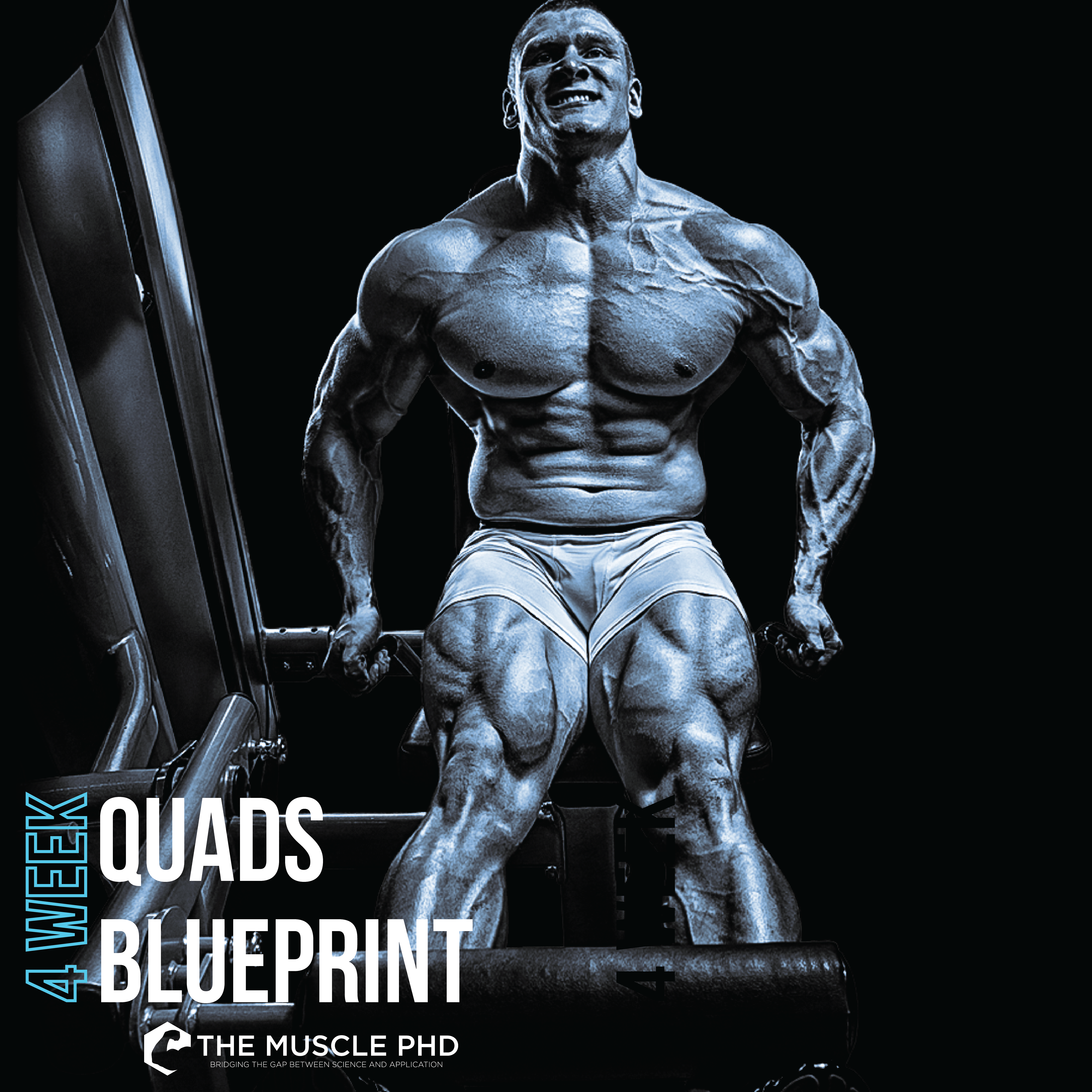 Alright, so now that we know some of the major differences between fiber types, let's discuss one main speed bump in the theory of developing training strategies to target specific fiber types. Why do type 2 fibers appear to grow the most in the literature? This finding has led many to believe that type 1 fibers simply don't grow. Is this actually the case?
Muscle Fiber Growth in the Literature – Why is it Mostly Type 2?
Since we know that type 2 fibers typically have a greater protein synthesis response to training, we generally see more type 2 growth in normal training programs (4,25,29). However, the typical strength training protocol in research employs sets of 6-12 reps which is likely not enough time under tension to develop slow twitch muscle fibers (22,28). Since these fibers are so fatigue resistant, we'd have to see studies performing higher reps near, or to, failure to adequately attack slow twitch fibers (8).
We do have studies with high rep conditions, but the main issue is that these conditions do not induce high levels of fatigue or muscle failure (4,8). This is due to the fact that many studies equate total volume between low load and high load conditions – this would be like comparing 5 reps of 200 pounds vs 10 reps of 100 pounds. If a person can do 5 reps at 200 pounds, 10 reps at 100 pounds would be far too easy to stimulate growth. Therefore, we have a decent handful of studies with low load/high rep conditions that don't induce fatigue or failure which means we don't see type 1 fiber growth (8).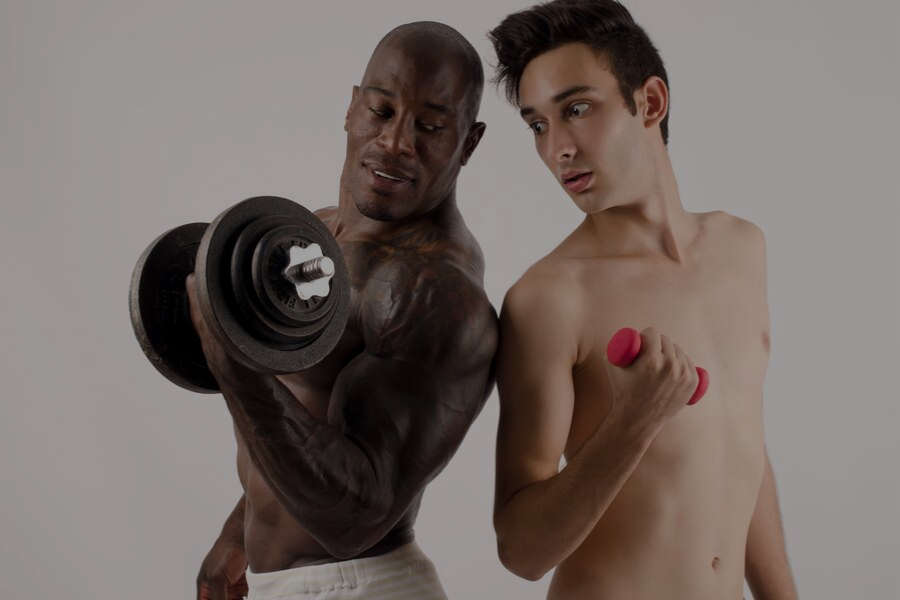 However, we do have a decent amount of studies that do take these conditions to fatigue/failure and DO show that type 1 fibers can preferentially grow in response to high rep training as opposed to low rep training (18,21,35). On the other hand, some studies show similar growth between type 1 and type 2 fibers following moderate rep (6-12 reps/set) training (4,20). Subject training experience likely plays a role; however, even trained subjects show similar overall growth between high rep/low load and low rep/high load training programs (28).
One last idea to consider is the specificity of training responses. Studies often show that high load/low rep training results in increased 1RM whereas low load/high rep training improves muscle endurance (4,27,28). This can be partially due to increased neural adaptation in heavy weight training as both high load/low reps and low load/high reps have been shown to increase isometric strength to similar levels (27). Isometric strength is likely a greater predictor of muscular adaptations whereas dynamic strength, like a bench press 1RM, would include both muscular and neural adaptations (32).
So… Can we Target Type 1 Fibers?
Following the above discussion, it would appear that it's possible to target type 1 fibers for growth; however, you need to meet a few conditions:
1) Sufficient time under tension (8). Since type 1 fibers are so fatigue resistant, you need to place them under load for a longer period of time to induce fatigue/failure and, ultimately, growth. Studies have shown that power training, which would involve very little time under tension, can actually decrease type 1 fiber size (16). Therefore, while tension in general is more important for type 2 fiber growth, time under tension is likely a better determinant of type 1 fiber growth.
2) You still need a decent amount of weight. Studies show that using 15% of 1RM for sets of 36 reps was not sufficient to promote growth (17). Therefore, there's still likely a minimum threshold of load needed to cause growth in type 1 fibers. From the research, it appears that at least 30% 1RM is likely necessary (18,22,27).
3) Type 1 fibers have also been shown to grow from endurance training (10,11) – this could be one reason why we see high level cyclists having massive quads. If you're interested in maximizing overall growth, however, you're probably better off sticking with biking or intervals/circuits for your cardio rather than running. Running has been shown to reduce muscle fiber size (30) and can interfere with muscle growth in general (36) which is obviously not desirable for bodybuilders.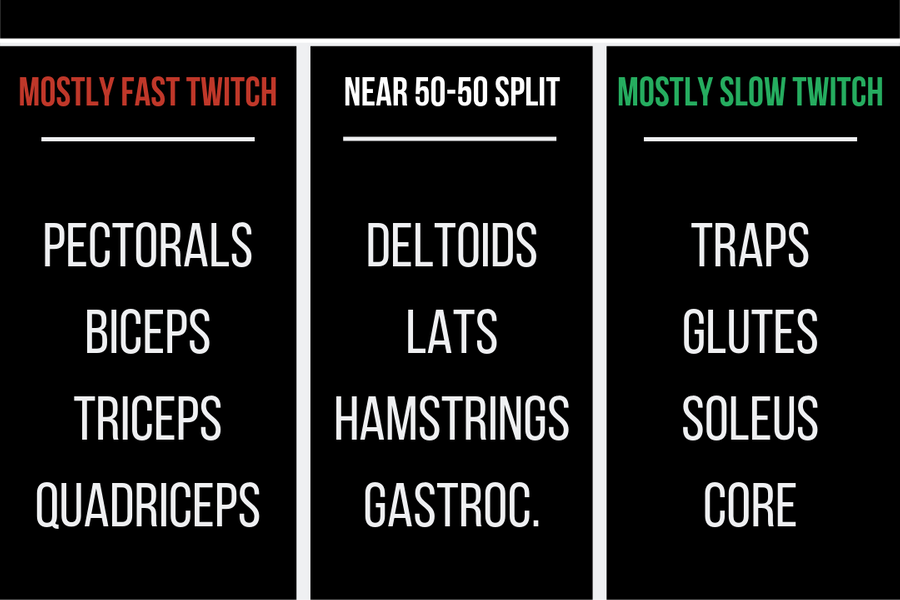 So, if you're wanting to boost growth in type 1 muscle fibers in a given muscle group, you're going to have to use at least 30% of your 1RM for a given movement and you'll have to perform that exercise to fatigue/failure. As a bonus, we'll include one of our infographics showing the average fiber type compositions of the major muscle groups. These findings are the results of several studies assessing either muscle biopsies or *gulp* autopsies. Yes, individual differences can cause variations in fiber type composition, however, it's worth noting that the majority of people will fall within these ranges.
Conclusion
A common refrain is that type 1 fibers do not grow as much as type 2 fibers in response to training. And for a normal training program not attempting to target type 1 fiber growth, that is certainly true. However, from the above discussion, it's a strong theory that you can target type 1 fibers with specific training strategies. Therefore, use the information in the fiber type chart to decide how much time you should spend attempting to grow type 1 fibers in each muscle group. For muscles like the traps or soleus that have high percentages of slow twitch fibers, the majority of your training should likely be lower loads and higher reps.
These findings are why it's important to include both high load/low rep and low load/high rep days in your workout program. Attacking muscle groups from all angles is the only way to maximize growth, and targeting both types of muscle fibers is one way to do so!
References

From being a mediocre athlete, to professional powerlifter and strength coach, and now to researcher and writer, Charlie combines education and experience in the effort to help Bridge the Gap Between Science and Application. Charlie performs double duty by being the Content Manager for The Muscle PhD as well as the Director of Human Performance at the Applied Science and Performance Institute in Tampa, FL. To appease the nerds, Charlie is a PhD candidate in Human Performance with a master's degree in Kinesiology and a bachelor's degree in Exercise Science. For more alphabet soup, Charlie is also a Certified Strength and Conditioning Specialist (CSCS), an ACSM-certified Exercise Physiologist (ACSM-EP), and a USA Weightlifting-certified performance coach (USAW).